Our Story
One set of ovens, 6 employees and a whole lot of heart started what would become the monstrosity that Viera Pizza is today. In 2004, we shared a vision to bring pizza with flavor and flare to the new and rapidly growing Viera area.
Over the last fourteen years, Viera Pizza delivers day-after-day on its promise: No more bland, cardboard tasting, $5 pizzas.
Home of the 24" Pizza
Viera Pizza is located inside of the 7-Eleven on the corner of Viera Boulevard and Stadium Parkway. Inside, guests can enjoy a slice of our giant 24" pizzas in our full dine-in eating area or take a pizza to go!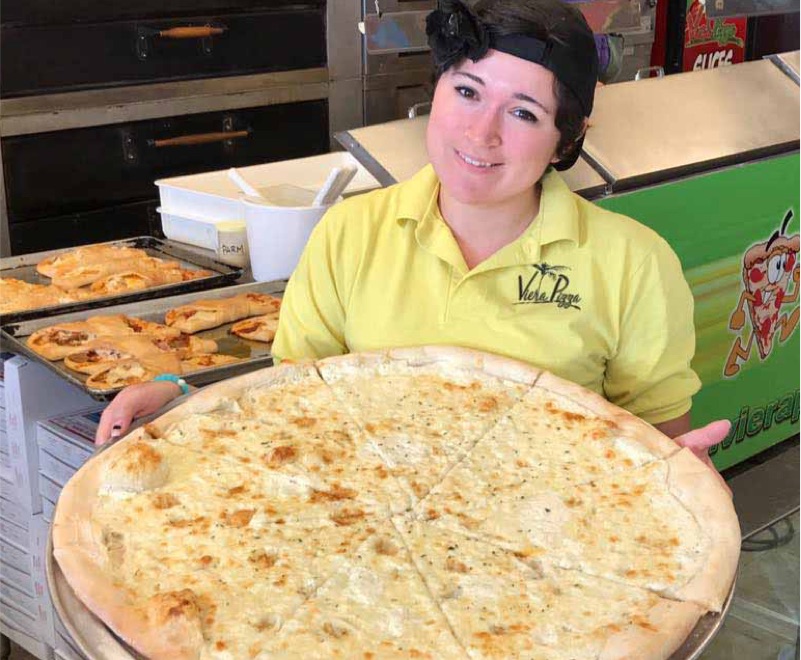 13 years of food, fun, and fundamentals is just the beginning. We continue to maintain our title of the Best Gast Station Pizza Ever!